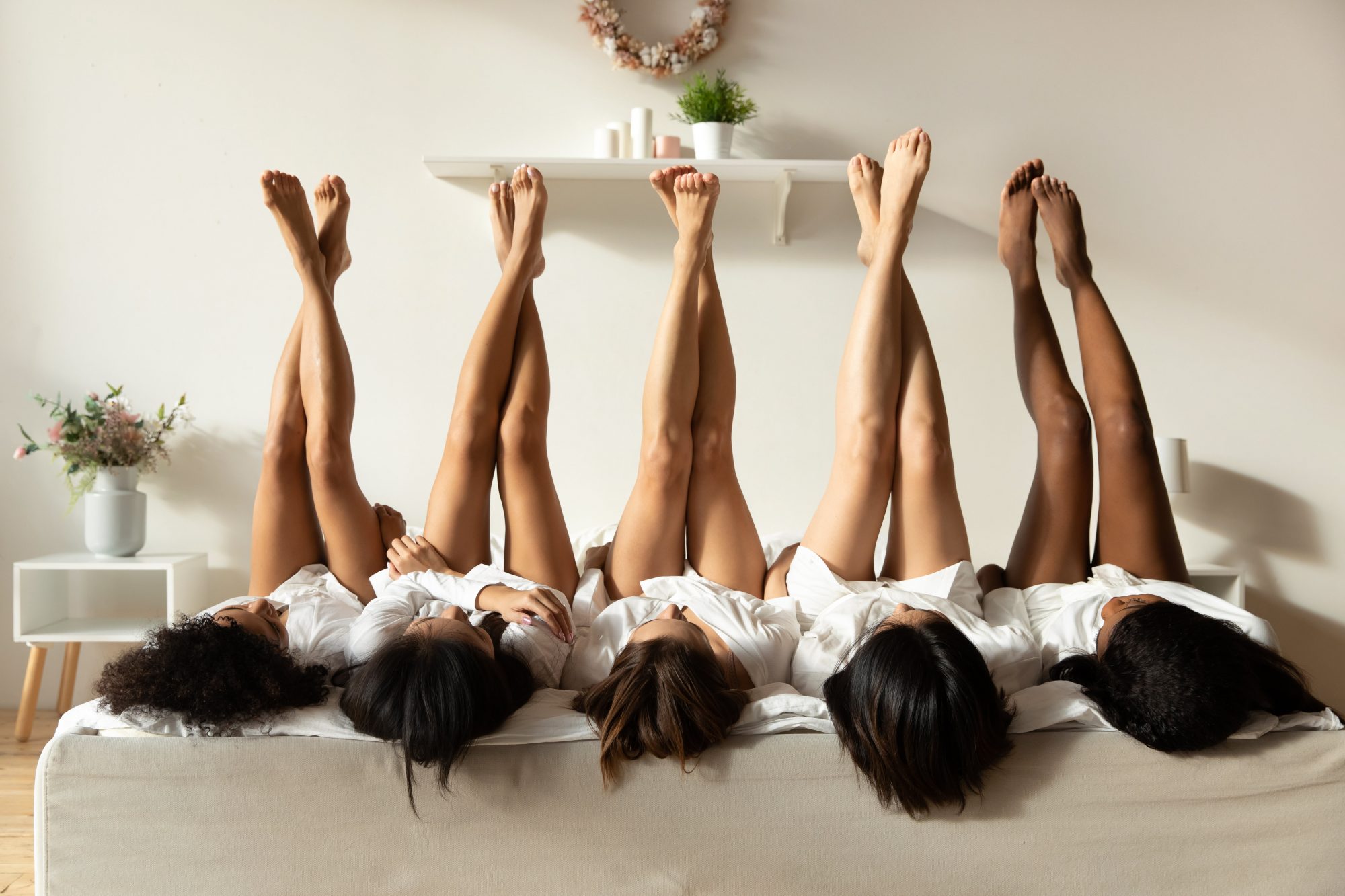 Waxing in Zurich is a form of hair removal in which the hair is removed by means of hot wax. We recommend Sugaring as it is a gentlighter & more natural version of hair removal.
Difference between Waxing and Sugaring
Waxing and Sugaring in Zurich differs in many aspects whether in consistency, application or treatment interval.
More painful than Sugaring
Waxing can be very painful due to the procedure and the sometimes too hot wax.
The perception of pain is subject to individual strong fluctuations. Waxing is generally described as unpleasant. When growing, the mass is usually applied too hot. This is not the case with sugar gels depilation. The sugargel can be applied without heating it.
If applied professionally, there is no possibility of burns
Wax consists mainly of chemical ingredients, sugar gel consists of 100% natural ingredients. At HR Hair Removal GmbH we use our own sugar gel "Grandma's Sugar" and guarantee you a natural product.
When applying the wax, it not only combines with the hair, but also with the skin. This irritates the skin a lot, which is why sugaring is less painful than waxing. The separation of the sugar gel from the skin is much smoother due to professional technique. However, wax can not change and adapt to the skin.
The sugar gel is applied by hand, which gives a more comfortable feeling than waxing. This means that the whole body is depilated by the hand and the sugar gel alone. Unlike waxing, the sugar gel remains soft all the time when applied by a professional.
The cooled and hard wax hits the soft skin and hair, thus increasing the chance of hair breakage compared to sugaring. The sugar gel grips the hair further down thanks to its soft consistency and allows the sugar gel to be pulled off in as well as against the direction of hair growth without breaking the hair.
In terms of application, however, both methods are possible, e. g. Brazilian Waxing.
In contrast to shaving, the hair is removed with the hair root when growing.
As with all methods of epilation, this slows hair growth. As a result, the skin stays smoother longer than with a depilation (e. g. shaving), the hair that regenerates is thinner, less conspicuous and softer.
The warm thick wax is applied with a spatula to the area to be dehaired. After a short time, the wax cools down and solidifies.
The wax is then removed with a jerk. Several types of treatment are possible as a follow-up treatment. With hair removal with wax there is a greater risk of breaking and growing hair because the hardness of the wax is suggested a daily peeling, as well as creams against growing hair as well as creams inhibiting hair growth.
Cooling or analgesic creams do not help during the treatment and the result (increasing hair breakage) is negatively affected.
Book our service around hair removal to cosmetics and let our competent staff convince you. On the following page you will find our entire pampering offer. Choose your preferred date