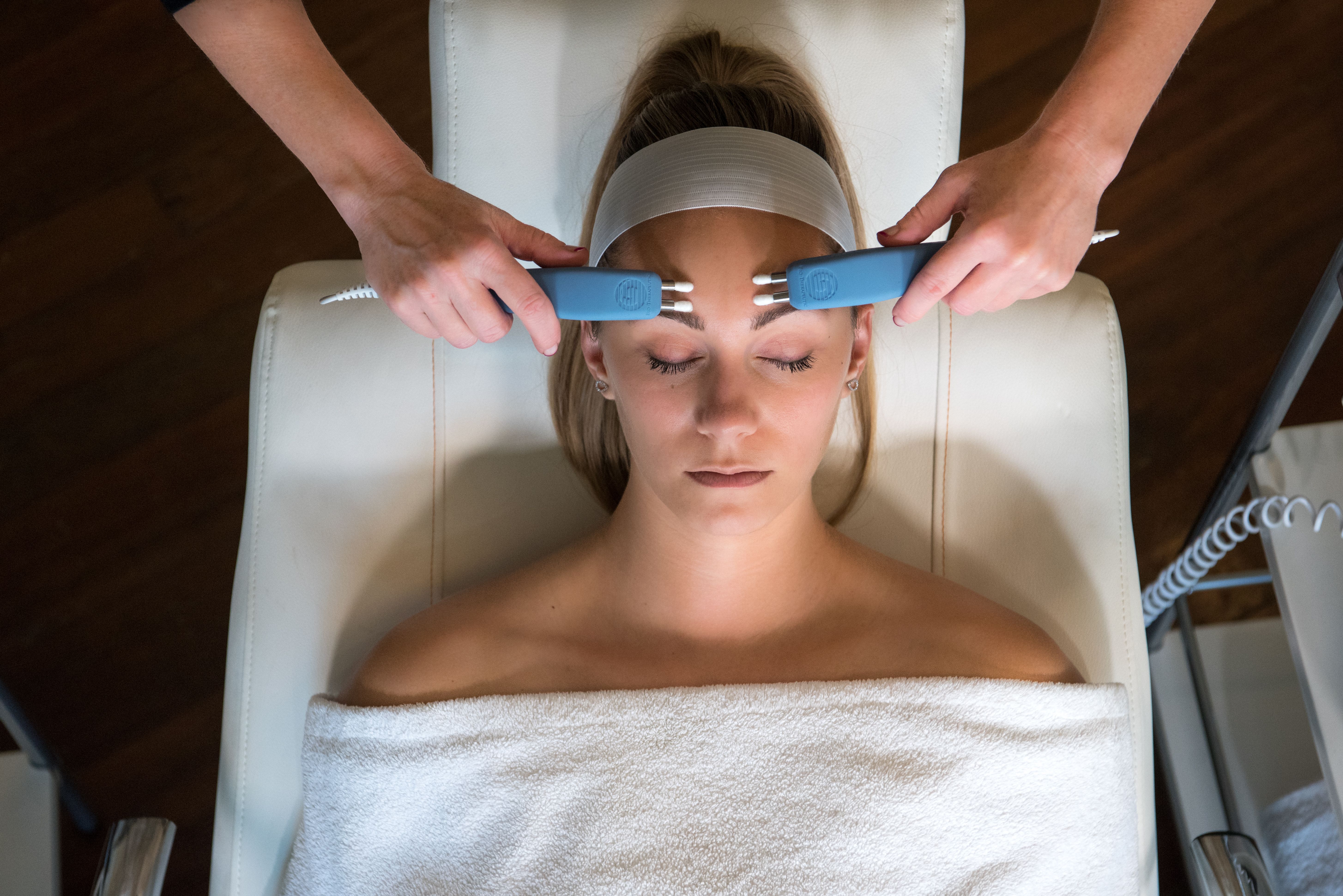 Microcurrent Facial in Zurich
Microcurrent Facial: Better than Botox?
Effective anti-aging without harmful chemicals
Do you finally want an effective treatment without Botox and without chemicals? The new trend treatment from New York: Microcurrent Facial offers you with modified DC an effective bio-stimulation to visibly rejuvenate your skin. Try it now with us in the cosmetics studio in Zurich!
Visible results already after your first treatment!
Your skin is immediately tighter, deep wrinkles are smoothed, fine wrinkles are barely visible and your face appears in a fresh complexion.
You can choose the microcurrent treatment as your own treatment in the form of a therapy that lasts between 5-8 weeks depending on age. We recommend 1-2 follow-up treatments per month in order to maintain the skin image you have achieved.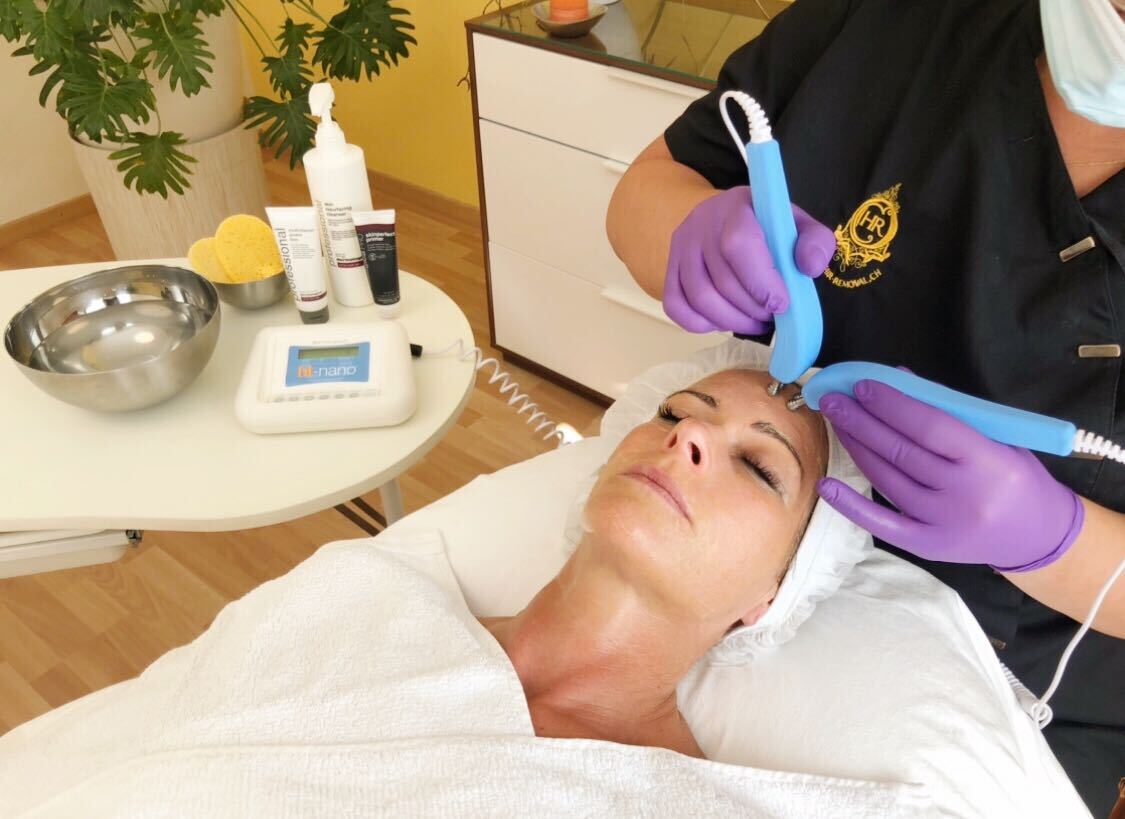 What exactly is microcurrent?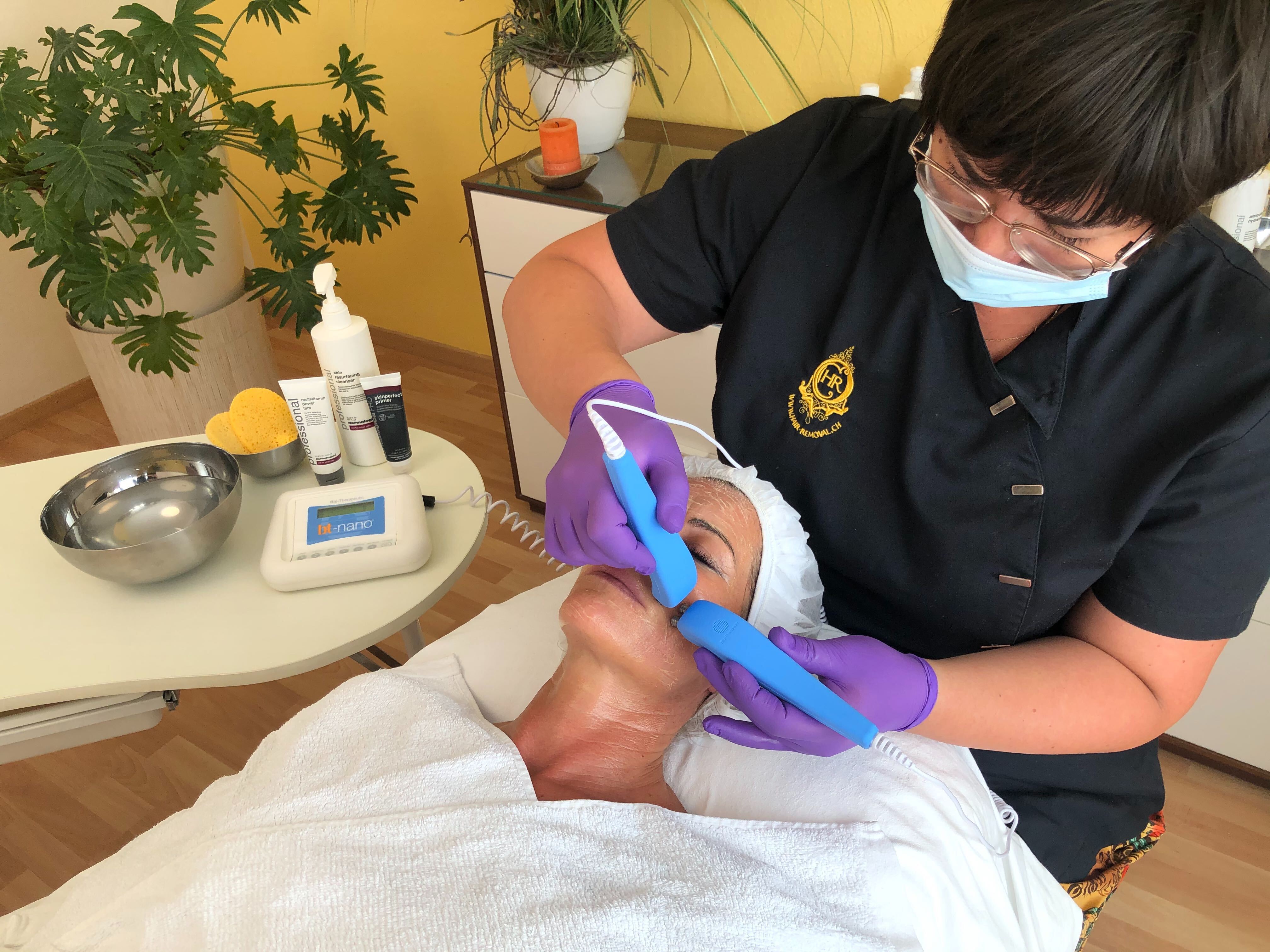 This is a groundbreaking development for apparative cosmetics. Originally, microcurrent therapy comes from alternative medicine.
It has been used for decades for an accelerated healing process of injuries, wounds or bone fractures.
The modified microcurrent (less than 500 microampers) reflects the natural electrical impulses of our body.
Our device, the BT Nano, thus serves as an external energy source for your body in the application. DC increases the "life energy" in their cells by 300% to 500%. Another major advantage is the 14% increase in collagen and elastin in just 20 days of treatment.
Collagen and elastin are responsible for your skin firmness.
How does a micro-current treatment work and what is the effect?
During the treatment, electric waves are gently introduced into the skin, which stimulate the facial muscles and thus ensure a natural tightening of the skin.
This is of course completely painless.
Strengthening the skin's firmness
Strengthening of the skin immune system
Supports the healing of acne, inflammation and rosacea
Collagen and elastin production increased
Re-education of facial muscles to smoothen wrinkles
Improved intake of care products and active ingredients
Reduces swelling and dark eye rings Accelerated healing processes e. g. B. on surgical and acne scars
When shouldn't you do microcurrent therapy?
Epilepsy
Thrombosis
Under treatment for cancer
Pacemakers
Metal implants
Pregnancy
You need to wait 4-6 weeks after Botox injections
Phlebitis (phlebitis)
As an alternative facial treatment: Hydrodermabrasion in Zürich
Why we recommend a professional microcurrent facial instead of atHome microcurrent devices
We adapt the strength of the current to their skin types. A more intense and visible result.
Special training is required in order to be able to carry out the treatment with microcurrent. Our beauticians have been specially trained to enable them to receive safe and effective treatment.
You will receive personal advice on the best possible preparation and follow-up treatment.
There are no bad surprises and is completely painless.
Instead of blasting the skin with grit as with the classic microdermabrasion, this gentler approach absorbs the pores painlessly and at the same time expresses strong active ingredients & vitamins.
Book our service around hair removal to cosmetics and let our competent staff convince you. On the following page you will find our entire pampering offer. Choose your preferred date