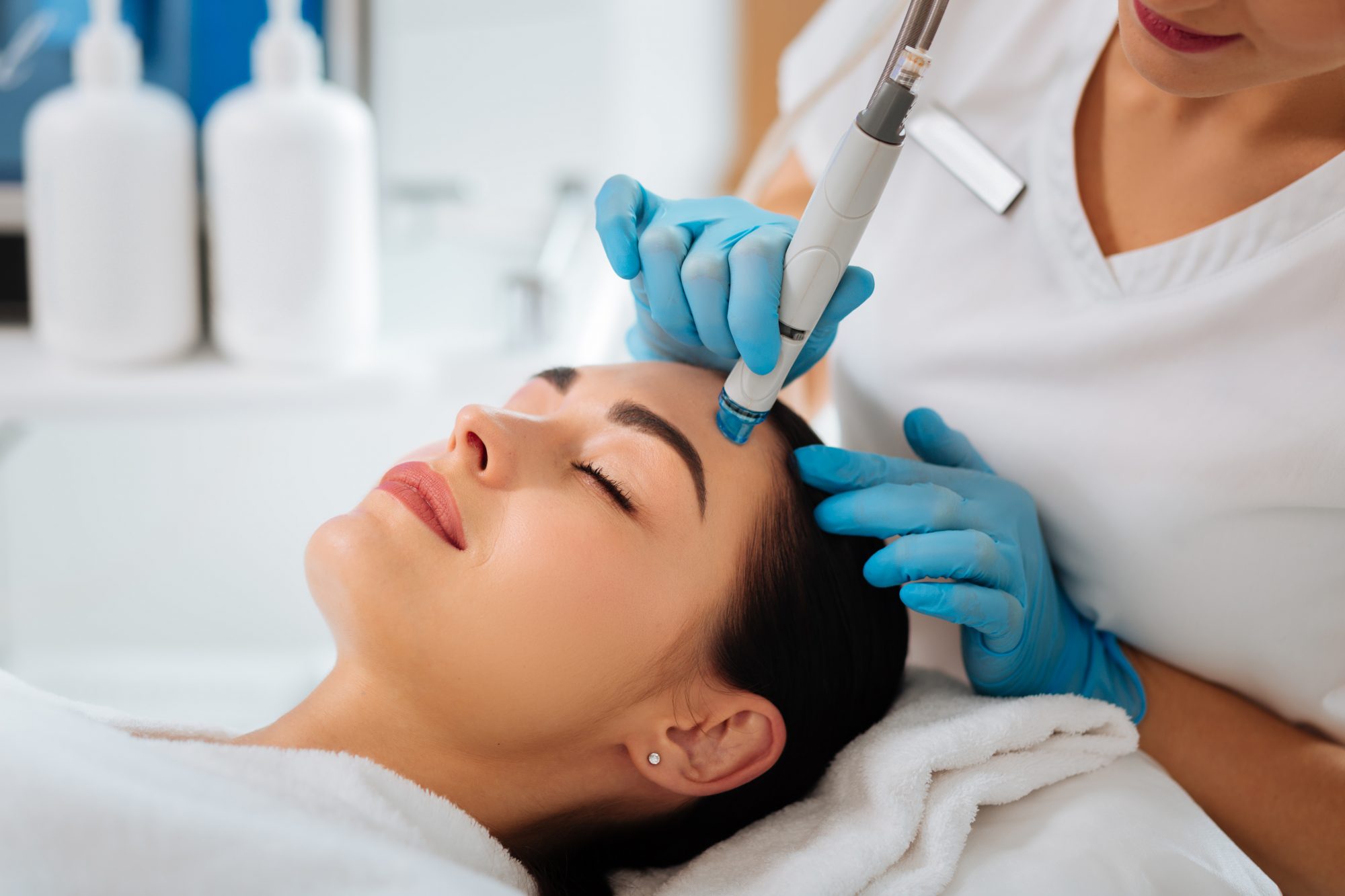 Hydrodermabrasion in Zurich
The innovation of microdermabrasion
Personalized deep cleansing for your skin with anti-aging effect
Hydrodermabrasion by Bio-Therapeutic is the most popular anti-aging facial treatment and offers you the most advanced and innovative high-tech treatment of the classic microdermabrasion.
Even among the stars this treatment is the number 1 choice.
You will experience a deep cleansing of your skin with an immediately visible effect, suitable for all skin types.
Instead of blasting the skin with granulation as in the classic microdermabrasion, this gentler approach painlessly sucks out the pores and simultaneously squeezes in high-valuable strong active ingredients & vitamins.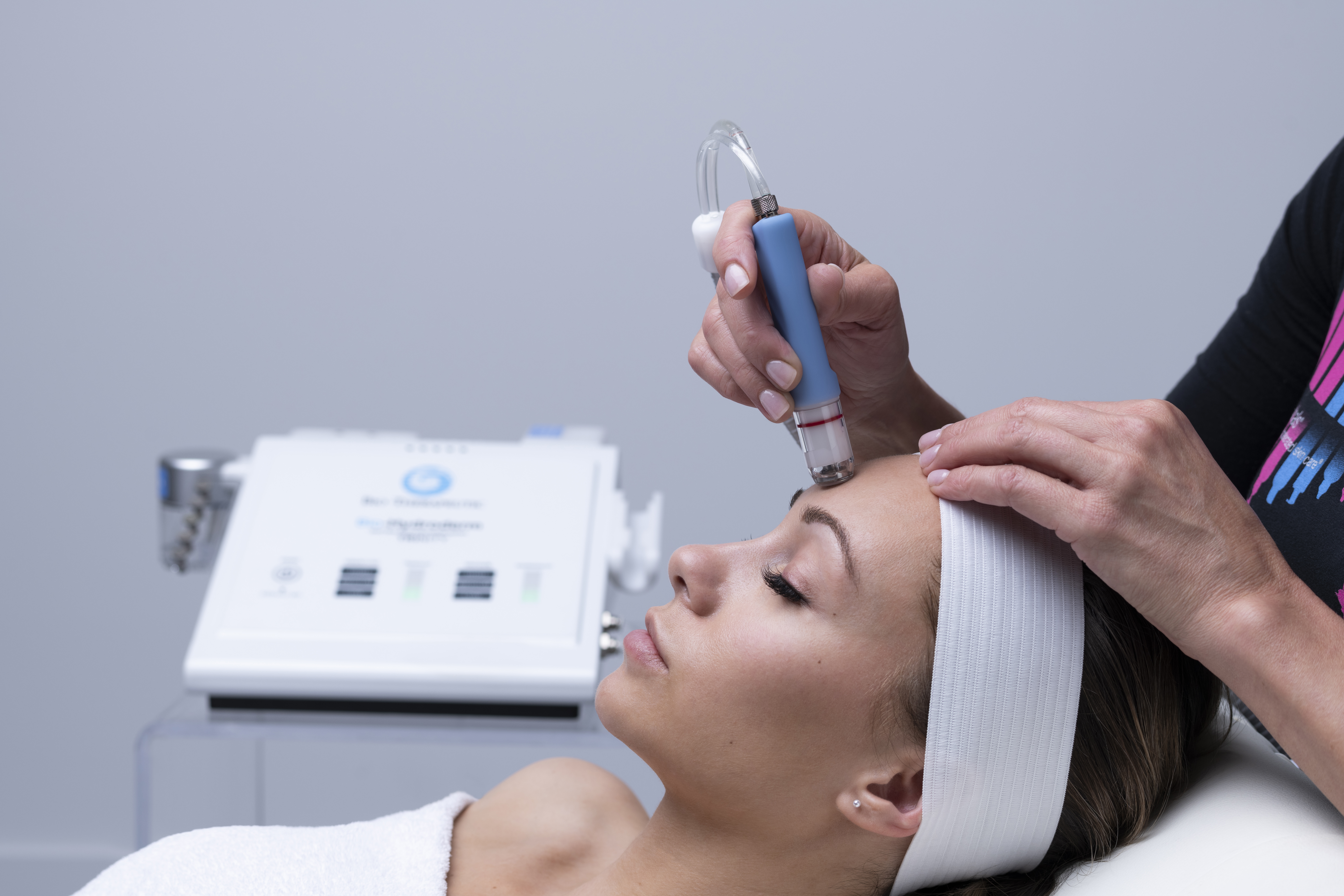 The Facial Treatment with Hydrafacial
The Hydrodermabrasion treatment is suitable for any skin type and is integrated into the classic facial treatment. It multiplies the effect of the treatment.
Deep cleansing is done by a small wet vacuum which forms a vacuum in conjunction with its skin and sucks out the pores. Unlike the classic microdermabrasion, with hydrafacial you can cleanse extract and hydrate your skin. This can be compared with a high-pressure cleanser for the skin.
With the diamond head specially suitable for your skin type, the upper dead skin cells on the upper layer of the skin are removed, resulting in an intensive exfoliation. Your skin is supplied by the constant supply of moisture as well as selected active substances such as hyaluronic acid and other vitamins.
This results in smooth skin, makes your skin more receptive, has a positive effect on acne scars, fine lines and pigment spots, stimulates blood circulation and gives your skin a beautiful bouncing glow effect.
This unique 3-stage vortex skin cleaning system with vacuum and water pressure is considered the most effective treatment.
With hydrodermabrasion to your desired skin with long-term effect
Who among us does not know that the effect of a classic facial treatment unfortunately lasts only a few days and the additional care at home does not bring the desired effect?
Regular facial treatments with hydrodermabrasion help you achieve a long-lasting result, an improved absorption of active ingredients and skin care products, and you will achieve your desired skin appearance after only a few treatments.
A popular anti-aging alternative for facials: Microcurrent in Zurich.
Why Hydrodermabrasion is better than microdermabrasion
Instead of manual extraction, a vacuum-like tip is used to clean deeper than conventional extraction and is much less painful.
There is very little to no irritation of the skin.
Even plastic surgeons swear on Hydrodermabrasion.
Book our service around hair removal to cosmetics and let our competent staff convince you. On the following page you will find our entire pampering offer. Choose your preferred date