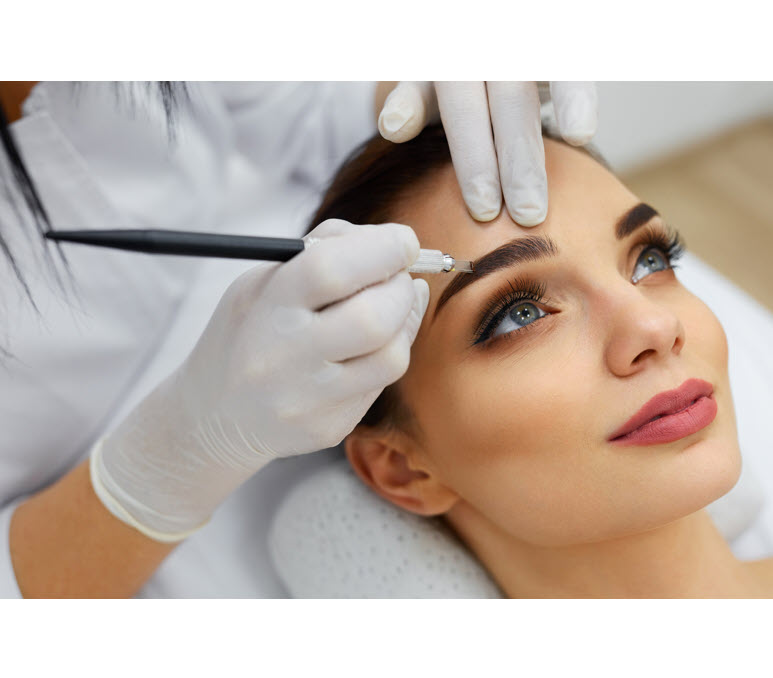 Our microblading packages
Say goodbye to your eyebrow pencil and start every day fresh with microblading. In contrast to permanent make-up, the microblading technique gives a much more natural image, which is similar to real eyebrows.
COMPLETE RECONSTRUCTION WITH OUR BIG MICROBLADING PACKAGE
The big package is suitable for anyone who is completely dissatisfied with the shape or the density of their eyebrows. If you have a number of hairless areas or visible scars, or if you have thinner eyebrows caused by years of plucking your eyebrows, then is our big package perfect for you.
SMALL BUT NICE WITH OUR SMALL MICROBLADING PACKAGE
Are you generally satisfied with your eyebrows and only wish to fill in a few hairless spots, lengthen your eyebrows or make scarring invisible? Then your decision to book the small package is just right.
THE FINAL TOUCH WITH OUR MICROBLADING CORRECTION PACKAGE
This package is specially suitable for you if you have had microblading / permanent make-up. Apparently there has been an increasing number of ladies and gentlemen who have received microblading or permanent make-up which did not suit their features; therefore refused to have the final treatment as the first treatment had gone wrong. If you feel that these few sentencesare addressed to you, we would like to cordially welcome you to this package because we will do everything to make you smile again.
If you only want a small extension and / or a small correction of your permanent make-up, then it is also possible to use microblading technology.
FEEL NEW WITH OUR MICROBLADING REFRESHMENT PACKAGE
With this package, we will refresh your faded microblading / permanent make-up and let your eyebrows shine again with a new glow. The more faded the permanent make-up is, the more beautiful the microblading will be.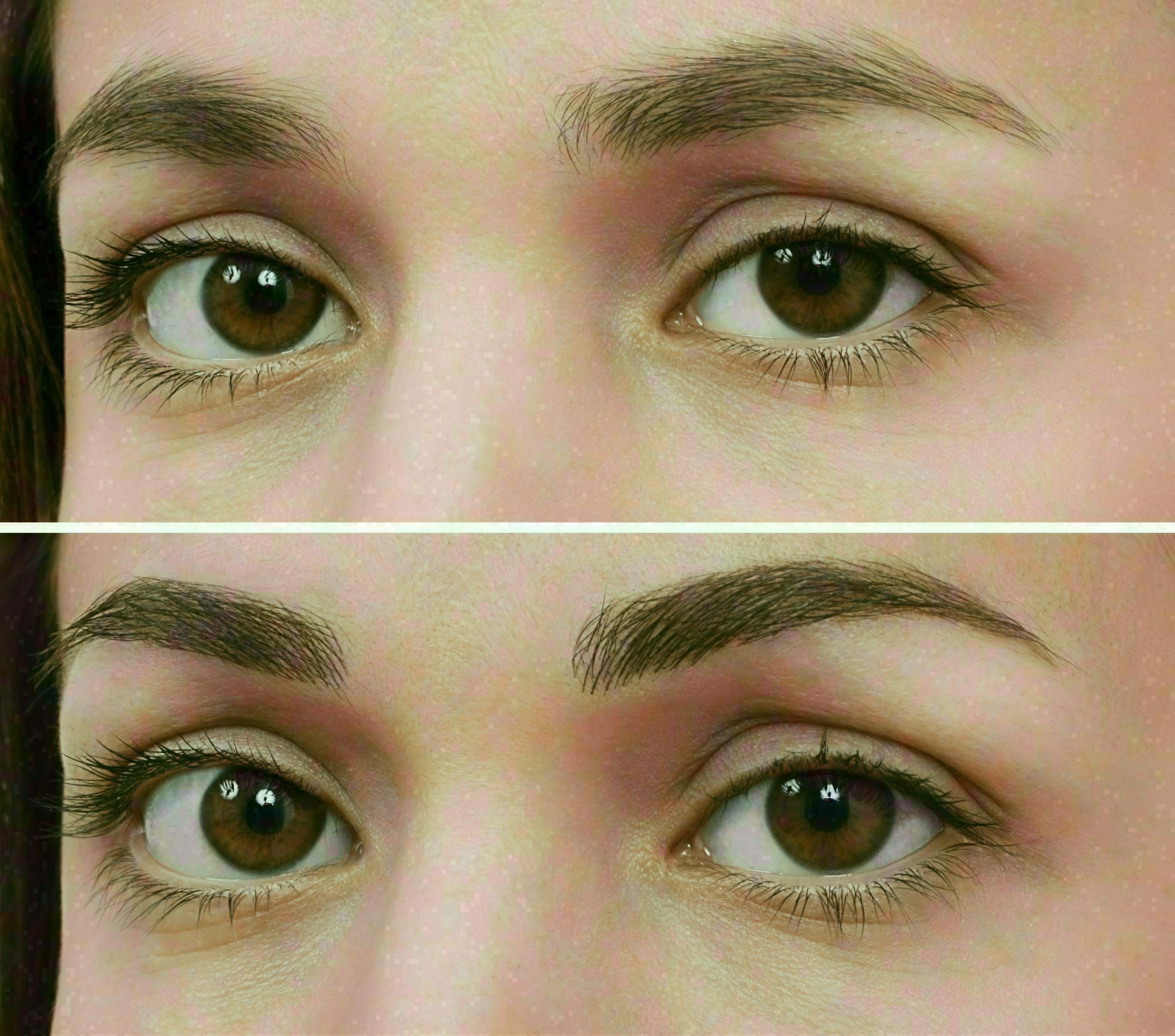 What is microblading and what can it do?
Microblading is a manual technique from Japan. Unlike familiar permanent make-up, microblading creates a much more natural and more authentic-looking brow shape. In the procedure, fine strokes are gently "carved" in the skin using "blades", consisting of rows of several very fine needles. These fine lines resemble astonishingly real-looking eyebrow hairs. Blading can even correct small flaws (such as hairless spots from scars). Microblading is a semi-permanent method. This means that the pigmentation, depending on type, must be refreshed after 12 to 24 months. If you had microblading done a while ago and would like a change or adjustment, this can be done at any time.
ARE YOU GENERALLY SATISFIED WITH YOUR EYEBROWS AND JUST WANT TO FILL IN A FEW THIN PLACES? WE'D BE HAPPY TO HELP YOU!
You have permanent make-up and would like microblading: The more faded the permanent make-up is, the more beautiful the microblading will be. Do you have a strongly pigmented permanent make-up and want to cover it completely using the microblading technique? If your permanent make-up used "dark blue" or "black", then prior laser treatment will be necessary for complete coverage, as it is not possible to cover up these colours.
If you do not opt for a laser treatment, but still desire a complete refresh of your permanent-make-up please contact us, we are happy to advise you. If you don't want laser treatment and would like a freshening up of your permanent make-up, please contact us and we will be happy to advise you.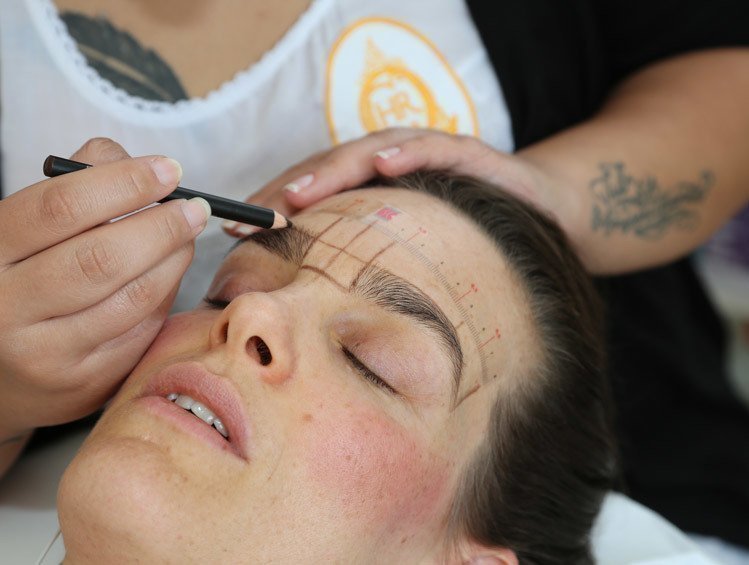 Many women are more sensitive to pain during this time and the irritation can often lead to slight bleeding, in which case the colour may not remain in the skin as desired.
A microblading-treatment should not done if you:
are pregnant or nursing
have an acute infection, such as a cold
have a mental disorder
have Diabetes Type 1
have a propensity to develop Keloid scars
have epilepsy
have an inflammation
have a serious physical illness
have reduced blood clotting (from genetics or medication)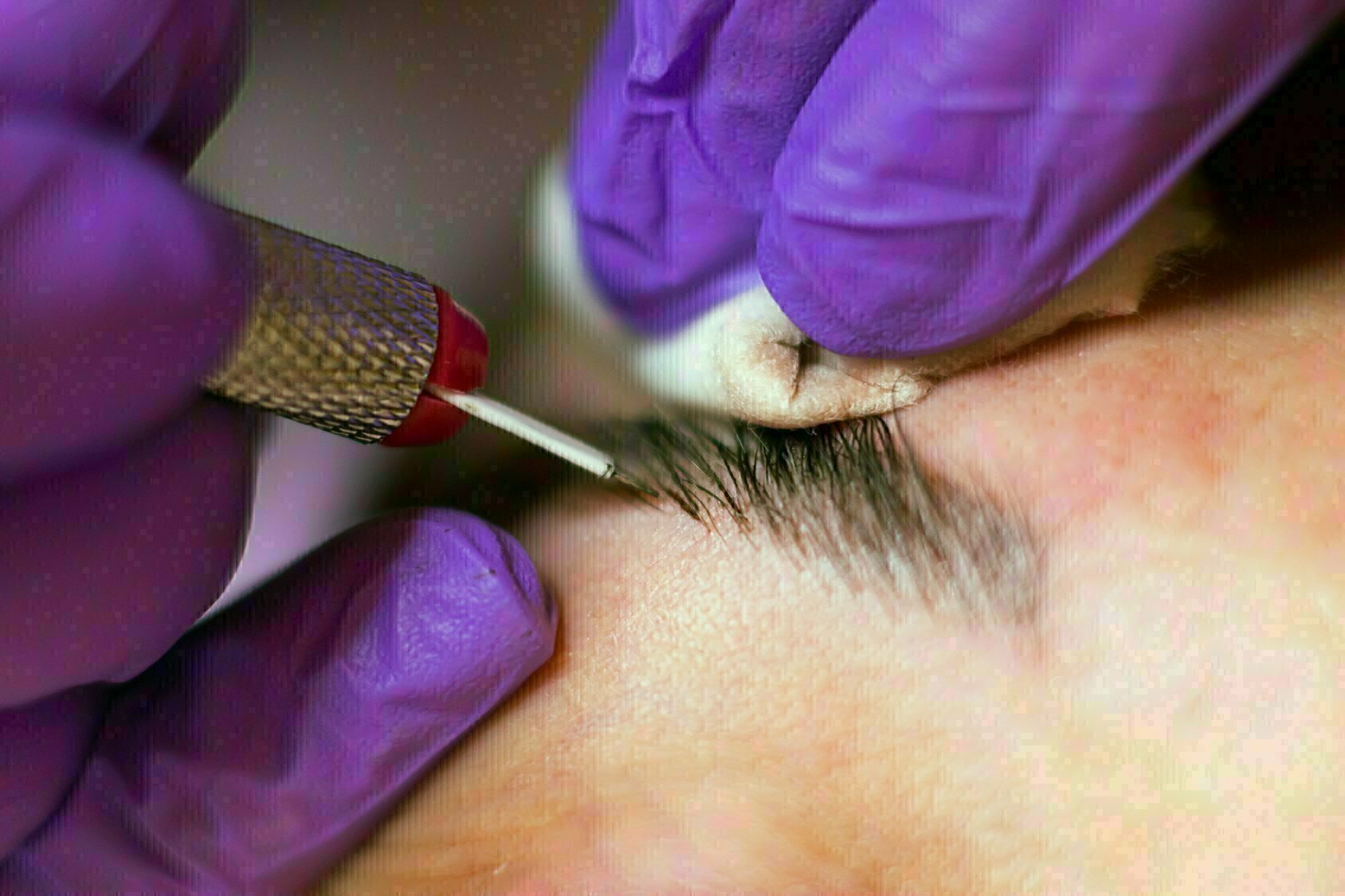 Book our service around hair removal to cosmetics and let our competent staff convince you. On the following page you will find our entire pampering offer. Choose your preferred date