Massages & Hr Body Scrubs in Zurich
In our partial body massage, we concentrate on the area of the body that is causing you most concern. Whether it is your back or shoulders from sitting at work, your legs after exhaustive training or your feet after a long day, this 25-minute booster is sure to give you new energy and will quickly help to relieve discomfort.
In our full body massage, the classic massage, we concentrate specifically on your own needs and preferences. Using warm oils, relaxing music and professional massage techniques, we release tension and also help to restore your mental balance.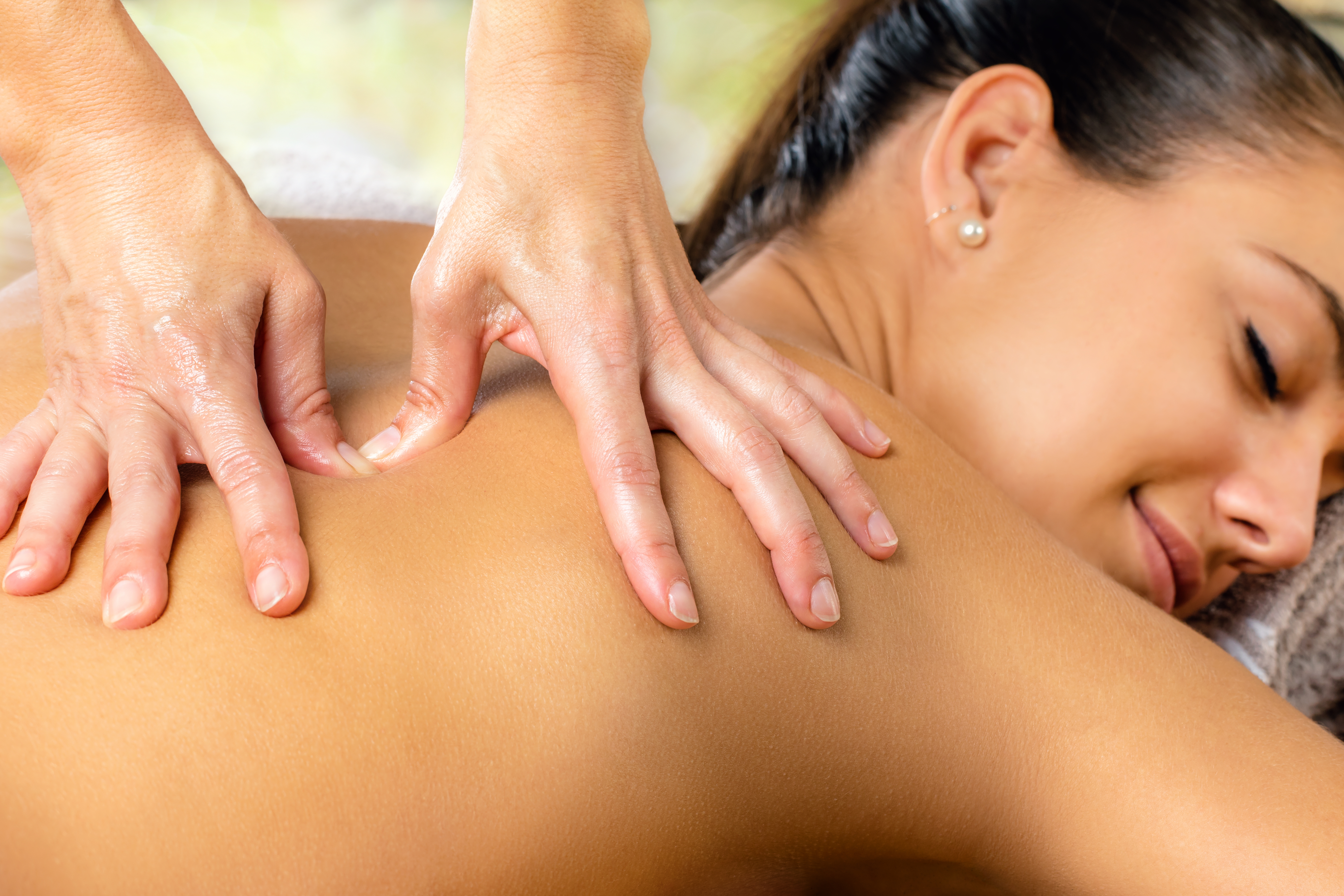 Our Dermalogica body scrub helps to regulate the skin, cleanses and prevents ingrown hairs. After a warming shower, we spoil you with the nurturing application of products in order to stimulate the regeneration of the skin.
In order to awaken tired cells, after our body exfoliation, we spoil you with the nurturing partial body massage of your choice. Massage strokes that are especially adapted to your needs release tension and increase your vitality. Dermalogica massage oil makes your skin feel soft and smooth and also stimulates deep muscular relaxation.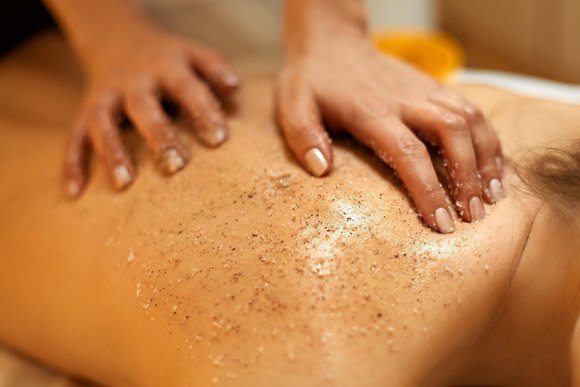 Body exfoliation, body massage, cleansing, exfoliation, mask, massage, concentrated active ingredients & application of finishing products.
The name says it all because everything about this treatment is GRAND.
A body exfoliation that activates the cells gently removes dead skin particles, giving your skin a soft, silky smoothness. A partial body massage is individually adapted to your needs, releasing tension and increasing your vitality.
Our HR Classic facial works exactly where you want it to. Whether you have sensitive, young or mature skin, we use products that are matched to your complexion in order to restore the balance of your skin. For the first time, we are offering special Dermalogica products as part of this treatment. Enjoy a little time-out from your daily routine and give your skin the treat that it deserves.
According to the teachings, all body parts are connected. Our body and all its problems and conditions experience a reflection in our feet. The reflex zones on our feet have a direct connection to our organs, the bones and joints, the muscles and the nerve cells. Our toes have a direct connection to our head and our neck. The balancing effect of the foot reflexology is reflective – it occurs via the nervous system. A targeted treatment of the foot reflex zones stimulates blood circulation, detoxification, and the metabolism of our body. It is also known that foot reflexology, in addition to a positive impact on physical complaints, also has a very relaxing effect on the mental sphere and tremendously strengthens the mental well-being. Our feet deserve an extensive massage!
They walk us throughout our lives – but far too seldom they receive the care and relaxation they deserve.
FOR WHICH COMPLAINTS CAN FOOT REFLEXOLOGY BE USED EFFECTIVELY?
headaches and migraines
spinal disorders
joint pain
bladder infections
kidney weakness
indigestion
colds/hay fever
restlessness and stress
tensions
cramps
sleep disorders
blood flow disorders
circulatory disorders
menstrual cycle disorders
WHAT DOES FOOT REFLEXOLOGY ACCOMPLISH?
strengthening the immune system
stimulation of the lymphatic system
stimulation and calming of the endocrine glands
release of blockages
WHEN SHOULD YOU NOT HAVE A FOOT REFLEXOLOGY?
during pregnancy
after surgery
with mental health problems
with nail fungus and eczema
With inflammations in the venous and lymphatic system we recommend – instead of a foot reflexology – a full body massage and/or a lymphatic drainage for relaxation as well as detoxification/removal.
History of foot reflexology and reflexology in general
The treatment of pressure points on the sole of the foot was known in China and India already more than 5,000 years ago. In Japan and Egypt similar techniques were practiced and the Native Americans are said to have applied this type of massage as well. In Chinese medicine, the impact of reflexology is reasoned with the changed flow of life energy (Qi) in the so-called meridians. Artistic representations and contemporary testimonies, especially the sculptures of indigenous cultures, point to the treatment on the feet. So far, no verifiable references, diagrams or others hints were found, so the question remains whether this actually represents the targeted application of reflexology from a systematic knowledge base, as it is known to us today.
In 1917, the American dentist and pioneer Dr. William Fitzgerald systematized the ancient Native American tribal knowledge and tools for body treatment in the field of foot reflexology and passed it on to the Western world in a form that is understandable and applicable to the general public. In his own studies, he examined which points in the areas of the foot correspond to which organs, taught open-minded doctors and therapists, and with this theory laid the foundation for today's reflex zone therapy.
Already in 1771, long before the development of the foot reflexology, the German physiologist Johann August Unzer was the first professional to use the term "reflex" in relation to motor responses.
In 1883, Scottish physiologist Marshall Hall introduced the concept and the term "reflex action".
In the late 1880s, the Scottish pharmacologist Dr. Thomas Lauder Brunton (14 March 1844 – 16 September 1916) published an article entitled "Reflex Action" in the "A Journal of Neurology". He discussed the beneficial use of induction, e.g. of a blister on the skin, to cure internal problems.
Sir Henry Head (4 August 1861 – 8 October 1940), an English physiologist, was able to map areas according to the spinal segment to which they belonged. After years of research, he established socalled head zones, which are now referred to in anatomy books as dermatomas.
The Russians pursued the studies of reflexology both from a psychological and a physiological point of view. The Russian work on reflexes began with Ivan Pavlov's (1849-1936) theory of the (conditioned) reflex response, which earned him the Nobel Prize in 1904. His famous theory was by itself almost a reflex response to the unambiguous findings, clarifying the simple and direct relationship between stimulus and response.
The research carried out by Dr. Vladimir Michailowitsch Bechterew (1 February 1857 – 24 December 1927), a Russian neurologist and psychiatrist, was rooted in his subject-specific psychological perspective; he later coined the term "reflexology".
Book our service around hair removal to cosmetics and let our competent staff convince you. On the following page you will find our entire pampering offer. Choose your preferred date