Hair Removal for men in Zurich
As one of the few studios in Zurich, we have specialized in hair removal for men in Zurich. Whether legs, arms or intimate area also called Brazilian Waxing, we specialize men's and women's intimate hair and look forward to treating you.
We will gladly advise you on hair removal in the intimate area:
Over 20 years of experience in the hair removal intimate area for men.
Care products specially tailored for men.
Suited Perfectly for sensitive skin For all body parts.
Relaxed and relaxed handling High-quality 100% natural sugar gel produced in-house
Specialized in the most skin-friendly and gentle hair removal in the intimate area of men, for example, with Sugaring
Expert advice on the optimal aftercare of the skin
Appointment planning for the future may be handed over relaxed
Scheduling for the future can be handed over relaxed
Why are we recommending Sugaring?
As with women, men also long for the removal of superfluous hair and the silky feeling of smooth skin.
Often the shaver is picked here and every day, but there is a desire for permanent hair removal. The method can also be used with dark hair and very light skin.
With good pre-and post-treatment, the hair removal with sugar gel allows you to enjoy 4-6 weeks hair-free and to spend your everyday life stress-free
That man should be more sensitive to pain does not correspond to the facts
The classic among the preferred treatments for the man of today.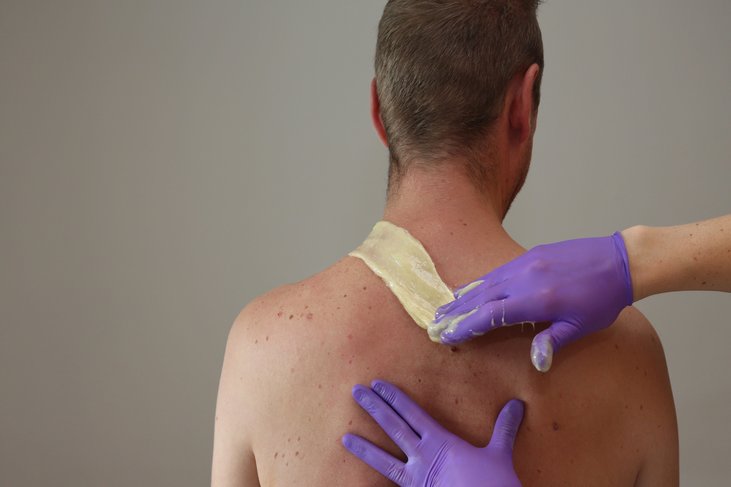 For many athletes indispensable, the trend today is also noticeable for aesthetic reasons.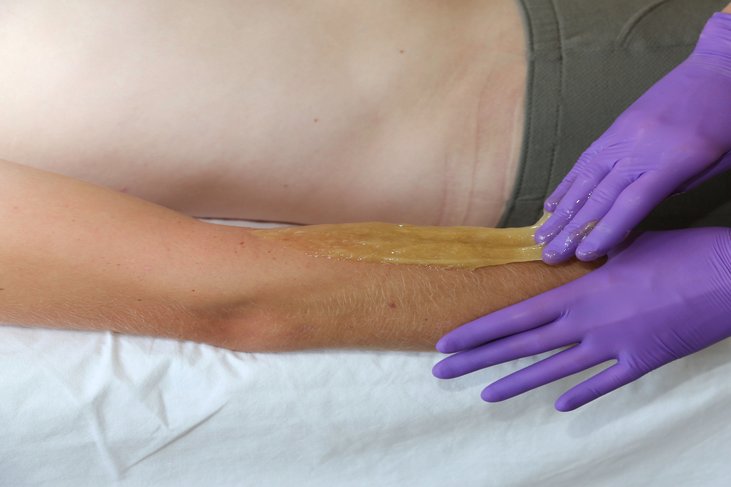 Whether eyebrows, nose hairs or ear hairs here we devote ourselves entirely to your face.
The optimal hair removal for men with sensitive skin
The application of sugaring is less painful than hair removal with wax.
The sugar gel is therefore particularly suitable for sensitive areas.
The hair does not break off, because the sugar gel always remains soft and adapts to every hair root type.
No burns or light damage as with laser hair removal.
The result a smooth and velvety skin feeling, which remains depending on the body region 4-6 weeks. After that, the hair grows back, but they are thinner and do not form stubble.
Sugaring, unlike waxing, is known to make hair grow less over the years.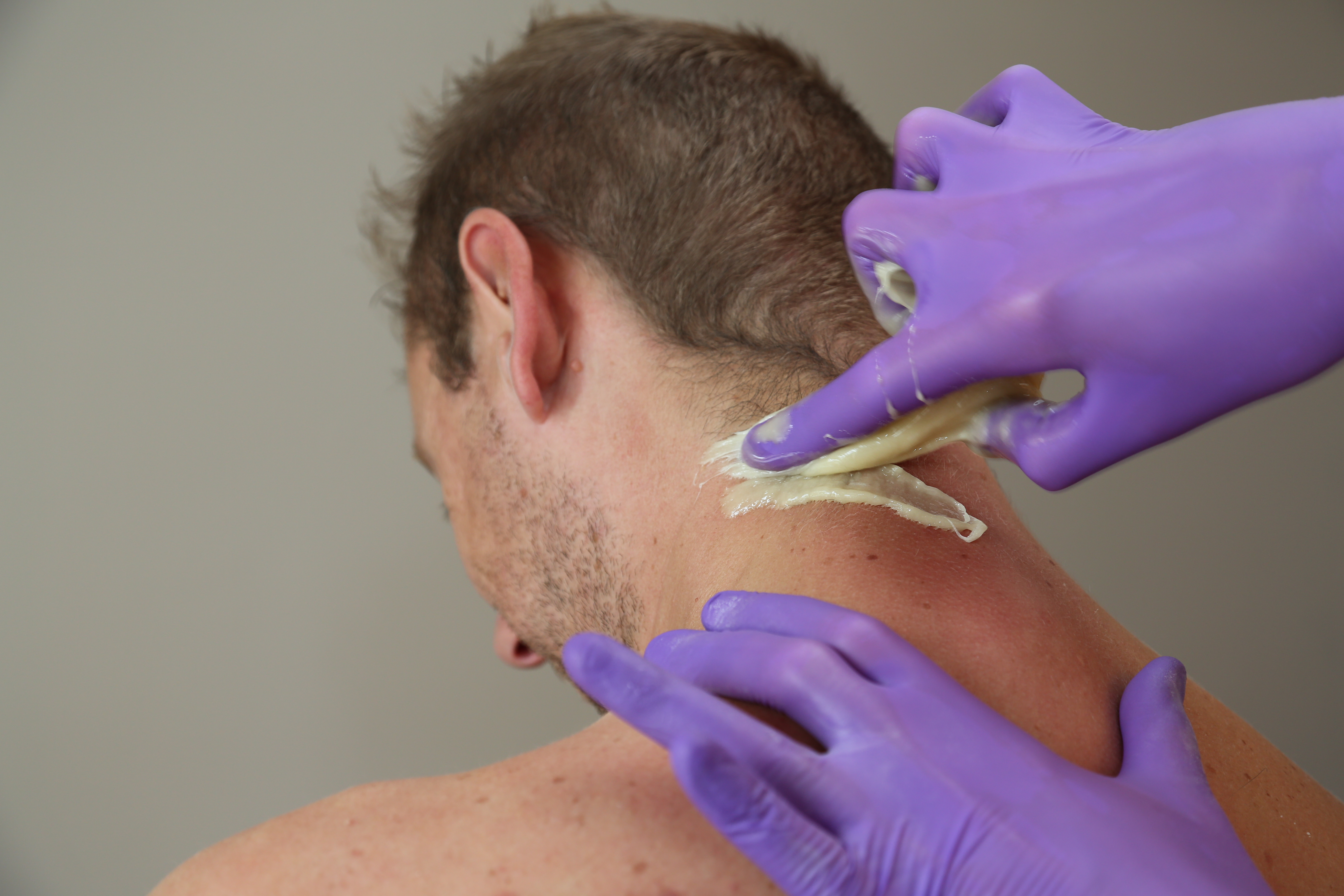 Do you have acne or are you allergic to some ingredients?
As long as no medication is taken for acne, hair removal is not a problem.
Due to the 100% natural ingredients as well as the gentle application of the gel, there are no allergic reactions.
If you have any further questions, please feel free to contact us and we will advise you by phone.
Book our service around hair removal to cosmetics and let our competent staff convince you. On the following page you will find our entire pampering offer. Choose your preferred date